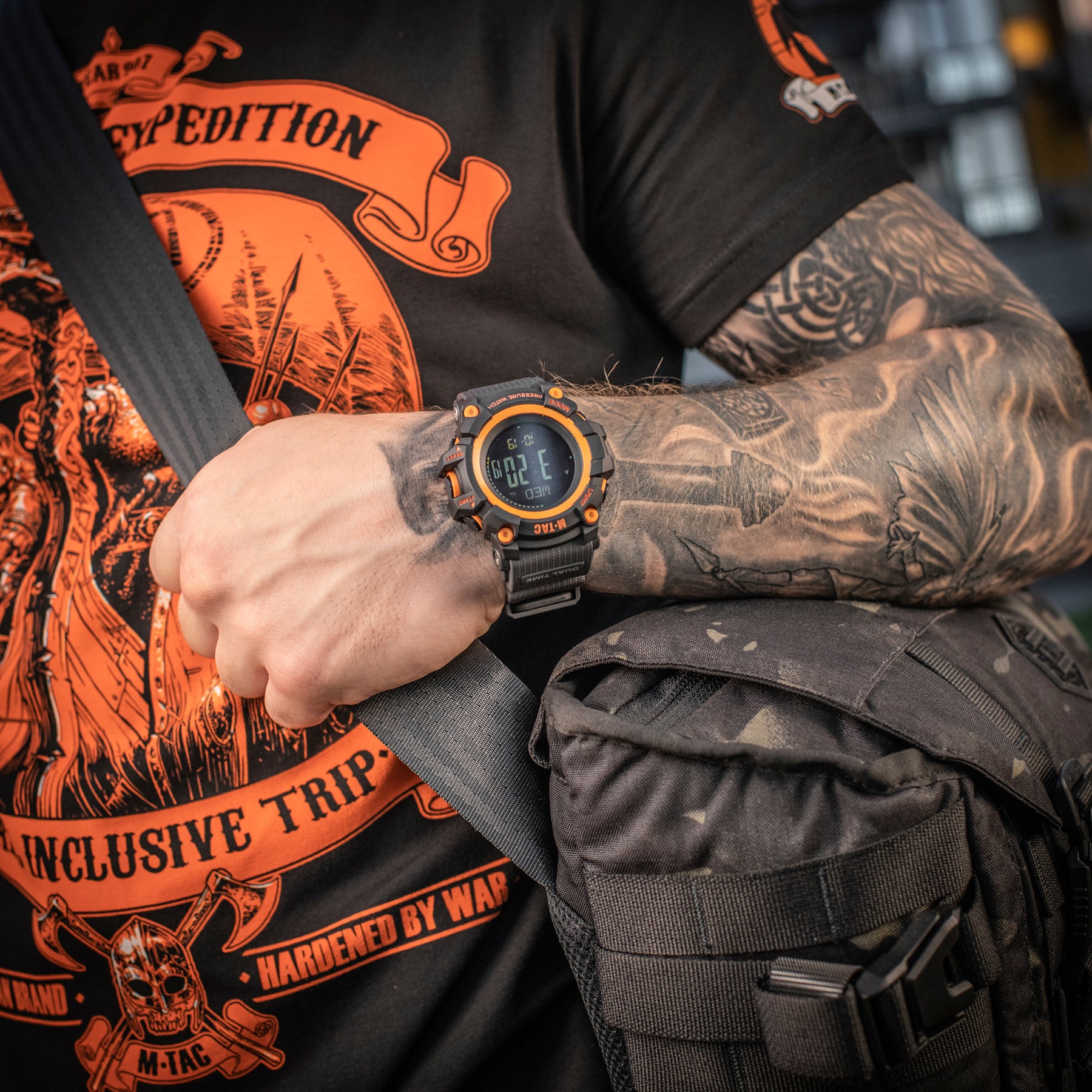 Discover a curated range of M-Tac tactical watches that are built to withstand the harshest environments and accompany you on your most challenging adventures. Whether you're an outdoor enthusiast, a first responder, a military professional, or simply someone who values reliability in extreme situations, our men's Tactical Watches section is your ultimate destination.
Explore timepieces equipped with features like:
electronic compass;

calories;

water resistance;

calendar;

pedometer;

altimeter;

multiple alarms;

timer;

stopwatch;

illuminated LED display;

thermometer;

barometer;

12/24 hour display;

weather display.
How to choose a military watch
When you decide to buy a military watch, prioritize durability, legibility, and functionality. Opt for rugged materials, water resistance, and shock resistance. Look for easy-to-read dials with luminescent markers. Consider features like compasses, GPS, and long battery life. Choose a watch that suits your activities and personal style while staying within your budget.
Our Collections
Our collection of army electronic watches with a large face display will also perfectly emphasize your casual style, while durable straps made of rubber and silicone will provide excellent wear resistance. The adjustable design allows you to customize the size and securely fix your men's accessory on your wrist. If you are still thinking about gift ideas for your father, husband, or friend, then a wristwatch with M-Tac gift-ready packaging is a great choice.
Step into the world of tactical timekeeping, where form follows function, and every feature serves a purpose. Join us in celebrating the fusion of innovation and resilience, as we present watches that are more than accessories – they're tools for conquering challenges and seizing every moment, no matter where your journey takes you.