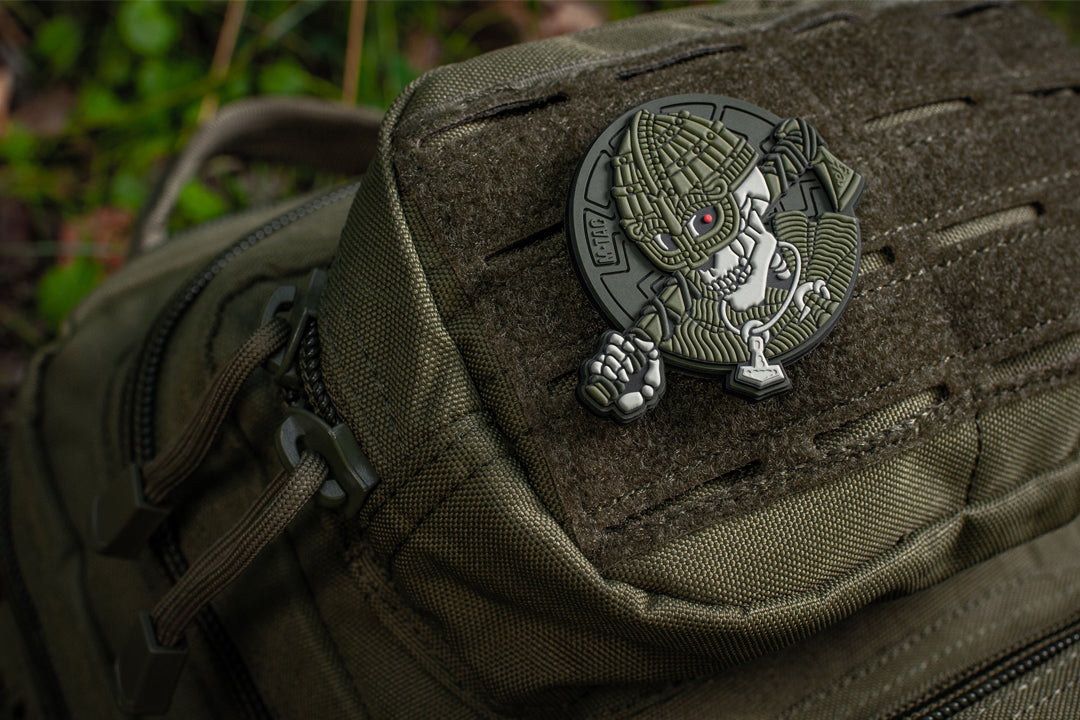 What type of accessories could be best used for maintaining your team morale or fighting spirit?
You could use them for simply decorating your uniform and clothes. Also you could use them for unique identification, whether you are a serviceman, or a civilian, choose our variety of unique morale patches.
With their original designs and quality patches are compatible with almost any outfits. Velcro patches for backpacks also take a special position is our product selection. All our morale patches have a hook on their backsides, which makes it possible to attach them either on a jacket, backpack, or a baseball cap, if they have loop velcro areas. 
Construct a custom unique outfit and express yourself by making your gear stand out with our patches. 
With morale or velcro patches your clothing items will be easily recognized among others. Our products are always distinguished among other manufacturers with our logo and design. They truly make your work and casual appearance complete. Patches have exceptional practical and design features, so after purchasing once, you will definitely make another order very soon. 
What types of velcro morale patches does M-TAC have?
We have many unique designs which gives you a complete match, whatever occasion you have. We have many to choose from: 
morale military patches like ace of spades; 
christian like deus vult or a crusader patch; 
ancient Greek, like a Spartan; 
funny ones as well - cat eyes and also army patches; 
paramedic patches, 
US military theme and Viking culture morale patches.
Here are some of the different materials we use for our patches: 
pvc, 
laser cut, 
embroidered. 
You will get a chance to become an exceptional influencer in your community with our great products, their message and implementation. Identify your personality professionally and in style with our offerings and let yourself be the focus of everyone's attention.