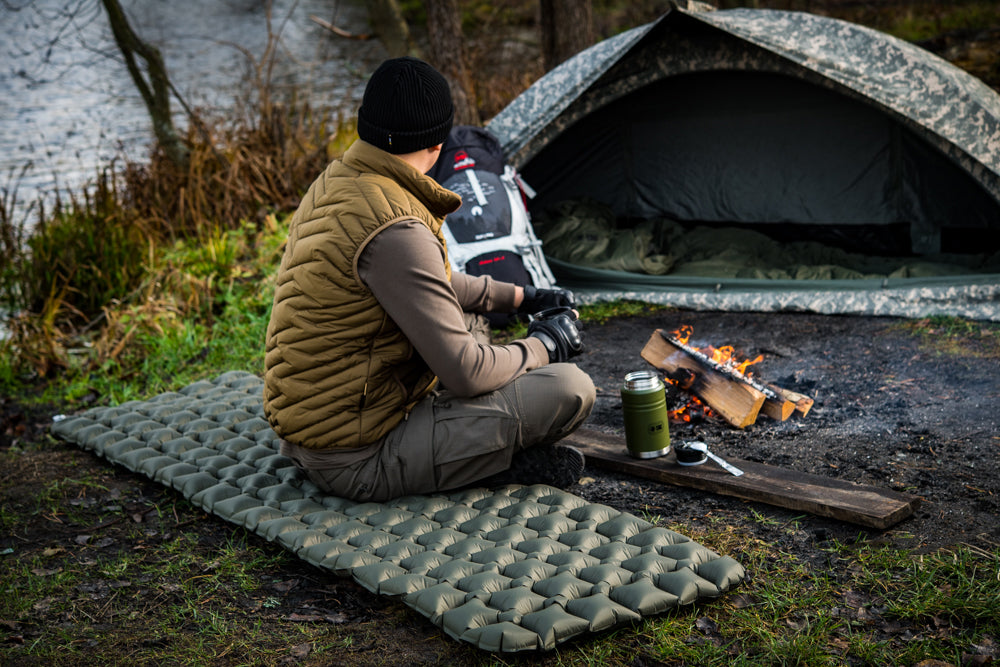 For those who don't like to spend their free time passively and unproductively lying on the couch; and instead prefer to enjoy themselves on a favorite hike, a walk in the park or an outdoor training session, M-tac offers essential outdoor tools and accessories for all of your favorite outdoor activities and hobbies. They are both for beginners and for experienced tourists with which staying in forests will become a very pleasant memory. On top of that our products serve extremely well for military and security professionals.
Types of Gear Outdoor Essentials for Military and Civilians
A basic item that is indispensable on any hike to stay dry is a rain suit, which is also commonly referred to as poncho. It can become a tent for you as a temporary shelter or serve just like a hiking rain suit. This is definitely an important part of M-Tac's offering.
Compression bags for your sleeping bags and other things with compression straps to reduce the volume of gear are also an excellent accessory in order to take more of the necessary equipment on your trip.
It's also hard to imagine your hike without water bottle, hydrator or thermos when travelling in the cold season. If you go hiking, cycling or just belong to the military branch, our products will also nicely complete your best army hydration system.
Buying M-tac cat eyes patch will certainly make you look more like a cat, but it won't allow you to see better in the dark, so travel flashlights and glow sticks will be highly useful when hunting, fishing or hiking. Please check out our wide variety of M-Tac morale patches and miscellaneous accessories.
We also offer other exclusive items, which can be suitable for your hike and outdoor activities such as:
luggage straps,
carabiners,
navigation compasses,
and so much more.
Our reliable and high-quality tactical equipment is made taking into account all of the modern aspects for resistance elements and survival in the wilderness. Stay dry yourself and keep your clothes dry, grab the durable yet lightweight M-Tac tools and go twice as far as you had planned! Improve your results and overall travel experience by adding M-Tac products to your gear.