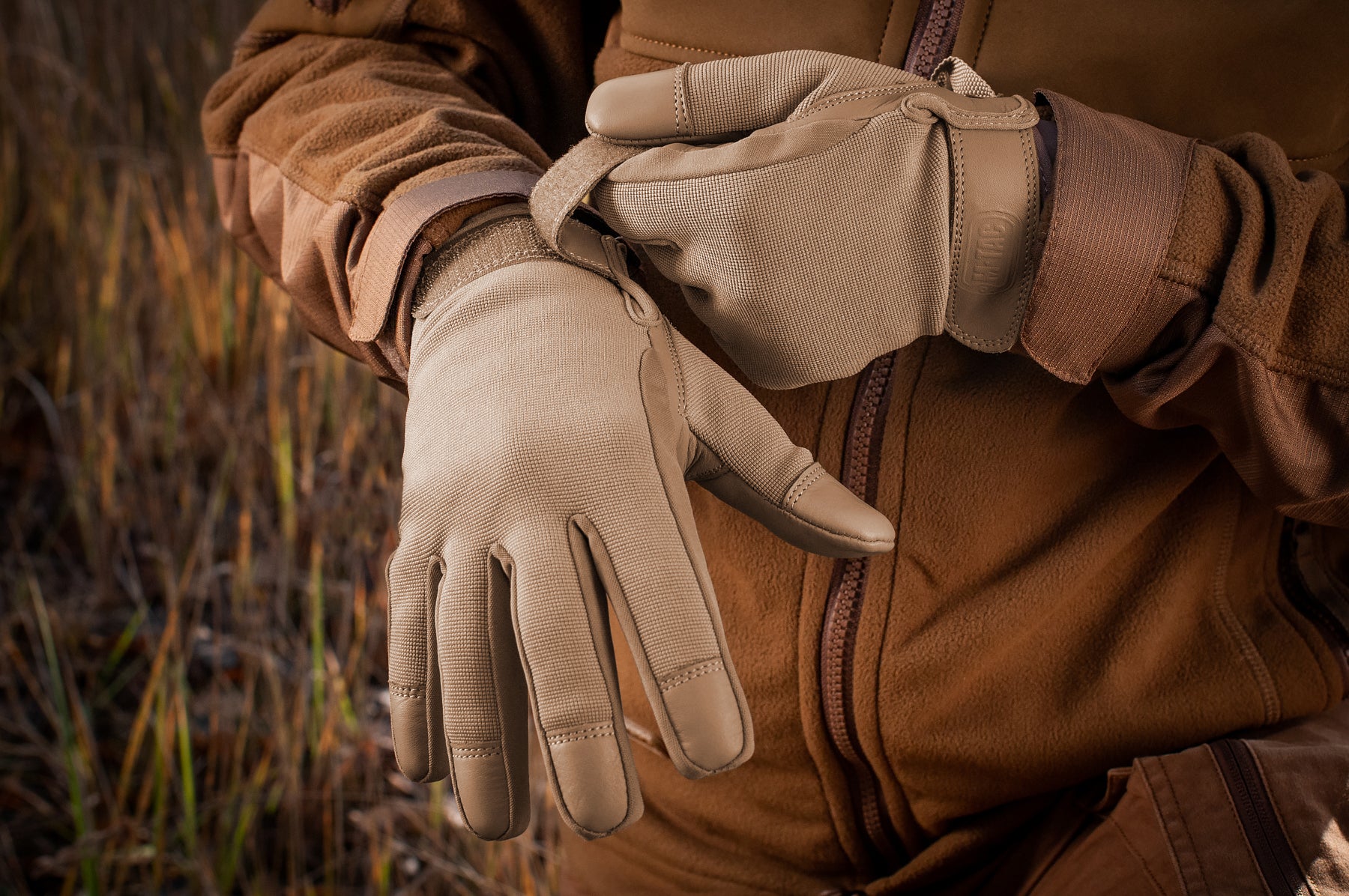 Tactical & Military Gloves
Tactical Military Gloves: Protecting Hands in Combat Situations
We offer for sale a variety of gloves which is actually one of the best M-Tac collections such as cold weather tactical gloves, army winter gloves and also hunting gloves.
M-Tac introduces men's high-quality gloves for everyday wear which can serve well for civil or military general use; and also for more specific goals like practice shooting at the range or hunting.
Our military tactical gloves vary by the following types: fleece winter, soft shell water-resistant mittens, fingerless and military mittens with reinforcements on the bones.
Combat gloves offered by M-Tac are some of the most versatile accessories, whether used for protecting hands from mechanical damage or simply providing weather protection.
These accessories are made of a variety of manufacturing materials, for example:
leather or artificial ones,
such as polyester and nylon.
With the help of M-Tac gloves you can perform work tasks more effectively or simply enjoy your favorite hobby like riding a bike, motorcycling or shooting and for sure enjoy a maximum level of comfort. 
Interestingly enough, we issue not only black or olive but also coyote brown gloves to ensure your best tactical outfit looks for various occasions. Our designs are unique and original which you can easily observe in our store when you shop. There are many additional features present in our products, like touchscreen fingers, reinforcements, adjustment of fixation on the hand using velcro or rubber band and waterproof. 
M-tac gloves provide very reliable protection of your hands without restricting any movements. There are no perfect gloves for all types of activities, so we offer a wide selection to choose from. Simply select the model that will work perfectly with your other gear for a specific activity and you will experience an unmatched experience and overall performance.