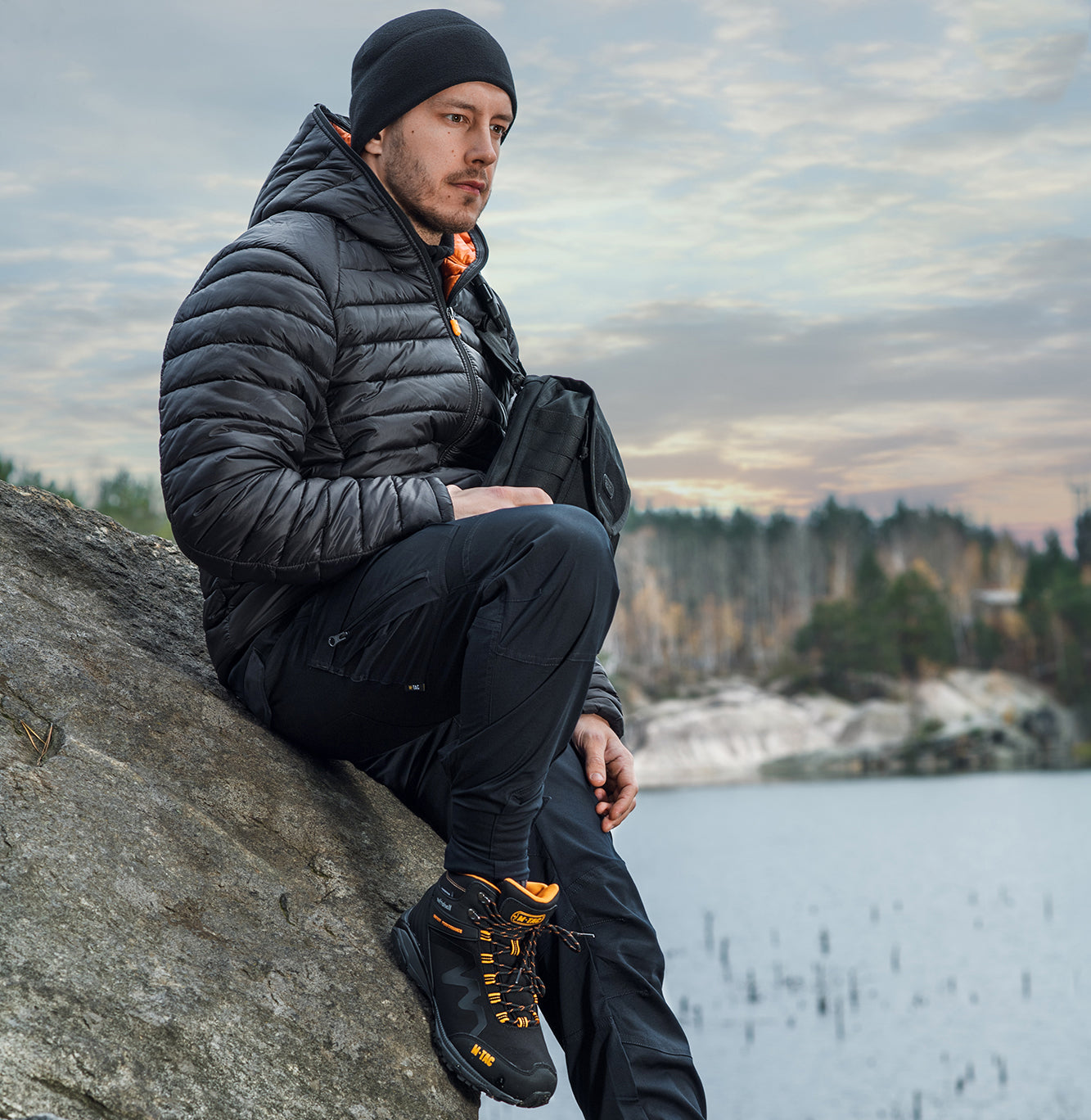 Tactical & Military Clothes
Tactical Clothes for Military and Civil: Enhancing Performance and Protection
Through our constant communication with the military, police force and first responders, we are introducing number of improvements, based on their opinions and findings after experiencing our technical equipment first hand. At this point thousands of professionals tested our tactical apparel, uniforms or just some outdoor apparel in the field.
The main part of every wardrobe is pants. M-tac offers tactical pants that look casual and are great for everyday occasion. They are also multifunctional, which allows you to adjust the size and use soft knee pad inserts for tactical pants, which is an excellent option for working pants. 
Jackets that greatly represent our company as a brand, also divided according to purpose and application features. Our jackets are very popular among the political and military leadership of Ukraine, including the President - Volodymyr Zelensky. M-Tac offers jackets for all weather with protection from wind and moisture. Also specifically for cool weather we have urban fleece jackets that generate and retain heat. Another type of apparel we offer is thermal, sweat-wicking t-shirts with high breathability properties.
M-Tac also offers a wide range of underwear - from men's boxers to underwear sets. Shirts and thermal underwear for outdoor activities and fleece lined thermal underwear for extreme weather condition. We use high quality materials and fittings for the production of our tactical wear. 
All our products go through substantial quality control process. Everyone should understand that there is no such thing as universal casual clothing or army  and it all depends on the environment and particularly in what conditions you are going to wear it. So we work very hard on the selection of materials and design features of our products, so that you feel maximum level of comfort and convenience using our clothes and equipment.
You will be pleasantly surprised by M-tac military clothes and accessories; thanks to its lightweight, permeability and longevity added on top of great prices, our products should definitely be your top choice. In our online shop you can choose from variety of civilian tactical outfits as well as camouflage options for true combat experience.