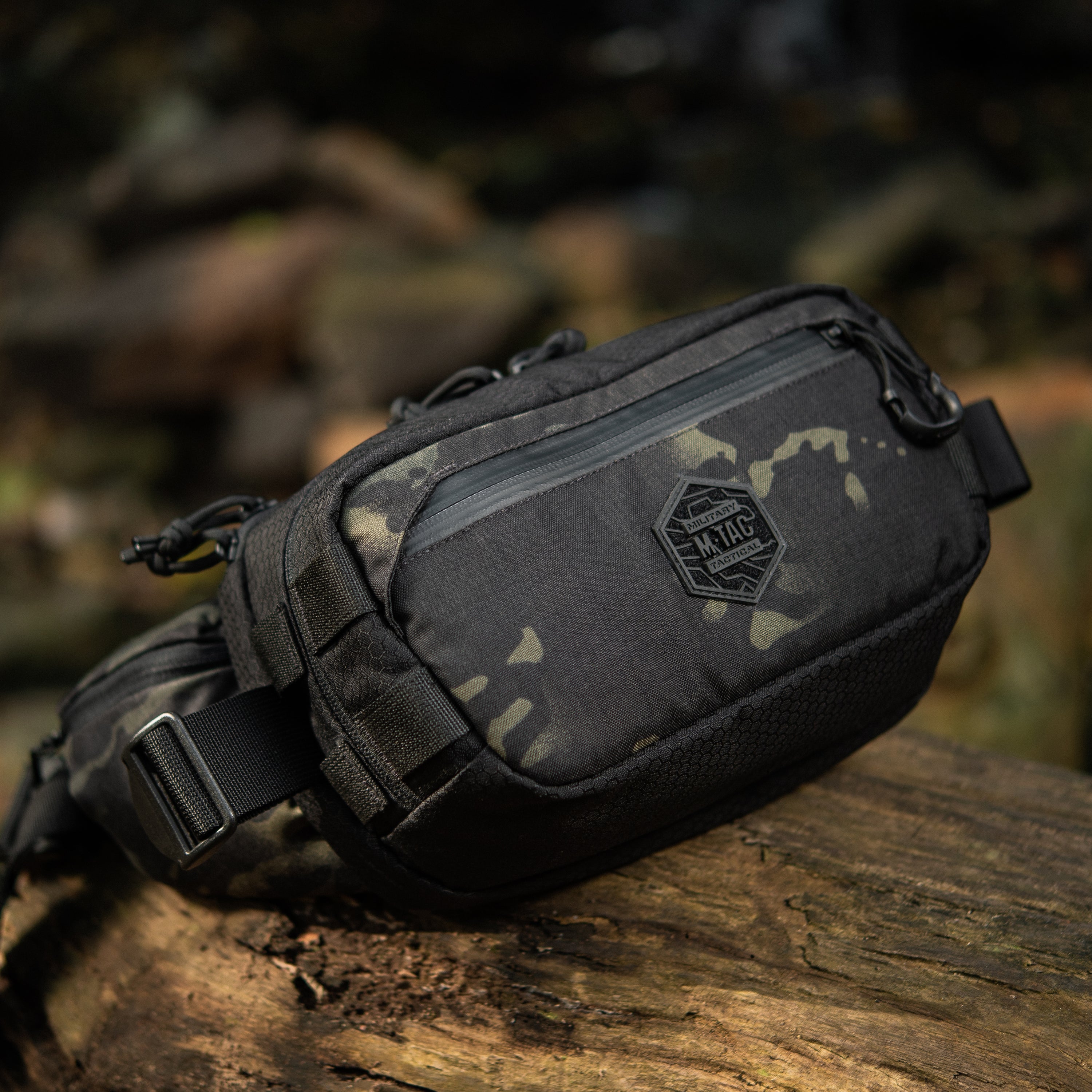 Military and Tactical Bags
Whether you are a servicemen, a security guard or even a civilian, we strive to meet all of our clients' unique gear requirements in terms of practical use and modern design.
M-tac backpacks look very casual but at the same time can be suitable for your professional needs. Our unique bags have a compartment for concealed carry of a handgun as well as additional ones for your EDC
We offer the following types of bags:
tactical shoulder bag;
concealed carry chest pack;
ccw waist pack;
toiletry bag;
bag organizer.
M-tac military tool bags have various modular inserts to improve their functionality. Some bags also have a universal pistol holster, a case or an additional insert that can be easily attached to loop panels or velcro platforms on your tactical bags.
M-tac products include velcro panel for fixing patches for personalization. Our customers can choose to order a regular or water-resistant material for more durability and longevity. Our bags, which serve specifically for concealed pistols carry have sections with straps that allow you to have quick access to your handgun. 
Colors and materials of M-TAC tactical bags
We offer a wide variety of standard colors like black, grey or blue but if you choose a more sophisticated option we also have coyote, olive, blue mélange, camo or black camo. They are also made from diverse high-quality materials, such as:
cordura nylon;
polyester;
premium (world-famous accessories' manufacturers such as YKK zippers or Woojin buckle).
For example, cordura presents durability, reliability and unique style. It's abrasion resistance level is more than 50000 cycles. It's durability is unmatched and out of the competition.
Bag's capacity is adjusted with the help of a strap, so everyone will be able to use it. They are effortlessly adjusted for your right or left hands too. Bag organizers can be used for storing a toothbrush, or other toiletries and even tactical accessories like ammo pouches. They can also be used as an emergency kit.
So, all our products presented above can function as a gun bag, a ccw bag, a gun fanny pack or just a duffle bag. With a great variety of our offers every user can find an appropriate option of a particular color, material and style. We work and do our best to help our customers choose products that are most suitable for their unique needs and circumstances.