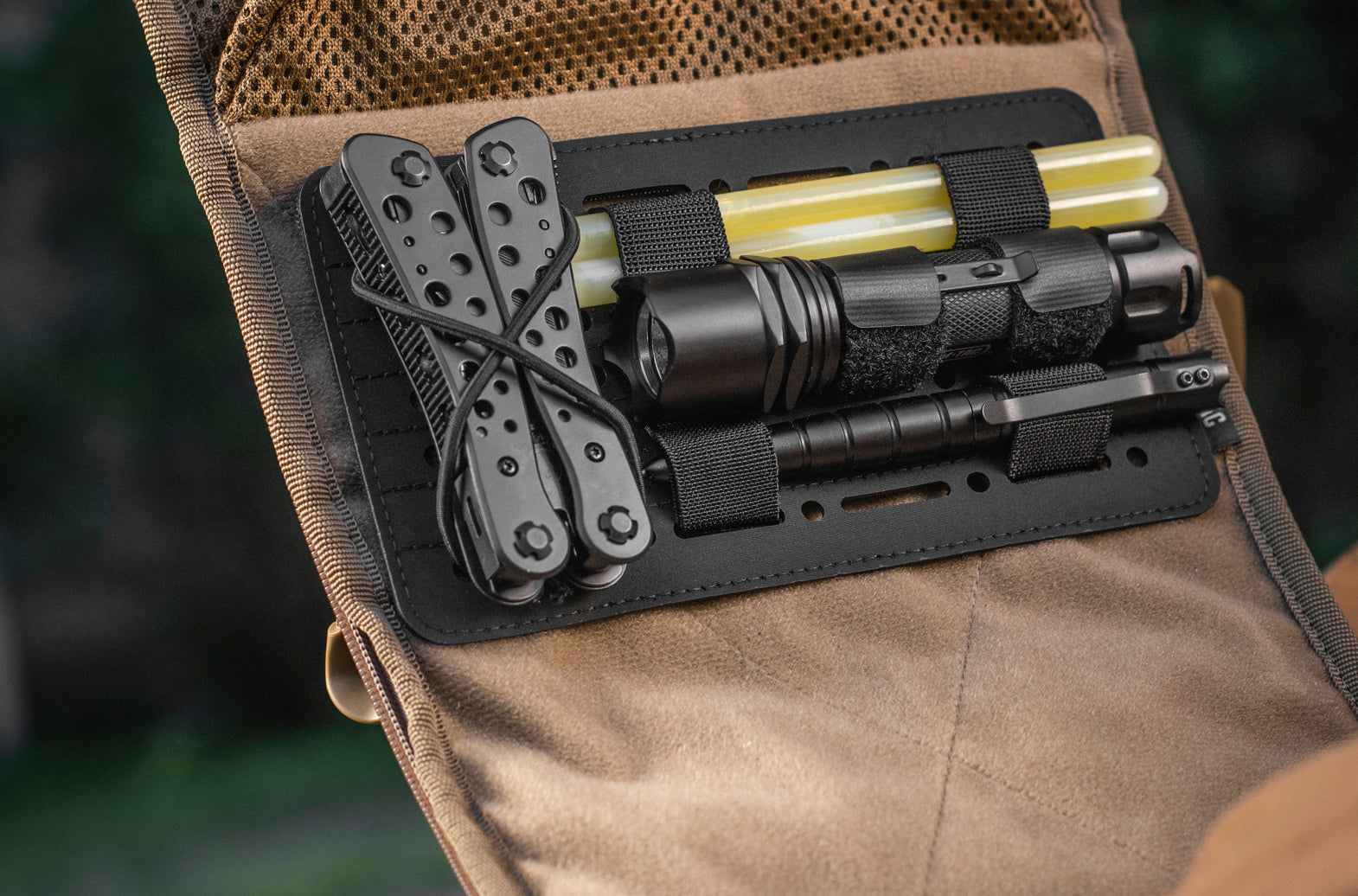 Military Wallets, Army Holsters and Bag Inserts
Nowadays everyone including you have their favorite bag or backpack, without which you simply can't leave home. Are you completely satisfied with their functionality though? Does it get so full that it is almost impossible to quickly get to the really necessary items at times?
M-tac offers a wide selection of modular inserts for sale to solve these very problems. The assortment offers inserts for keys, army wallets inserts, as well as pocket inserts with mesh. Particular attention should be paid to inserts that are designed for storing your self-defense equipment, the universal insert for a handgun and a gas spray.
Tactical universal holster insert is adjustable and will fit most handguns. You can choose a simplified version of our products or with a strap for reliable fixation of the weapon in the holster during movements. If you came to the shooting range and brought spare magazines with you, then the modular insert for magazines will also come in very handy.
To attach our modular inserts, your bag must have a soft wall with loops, as the inserts have hooks on the backside. You can choose one of our bags that has soft walls and meets your unique needs.
High-quality inserts M-TAC bags - it's your right choice
M-tac bags offer very high quality and will reliably serve you at work or when you travel for recreation. With a military or casual design, inserts make your bag as functional as possible. Additional accessories that will be very useful without bulking up are also available. M-tac also offers military tactical wallets with a minimalist, slim design, or options with a bunch of additional compartments.
Stop spending a lot of time looking for things in your bag or backpack. With M-tac inserts, your EDC set or means of self-defense will always be at hand. An organized interior of your individual bag will help you to be a lot more efficient at work and in everyday life, giving you a desired level of safety and security.