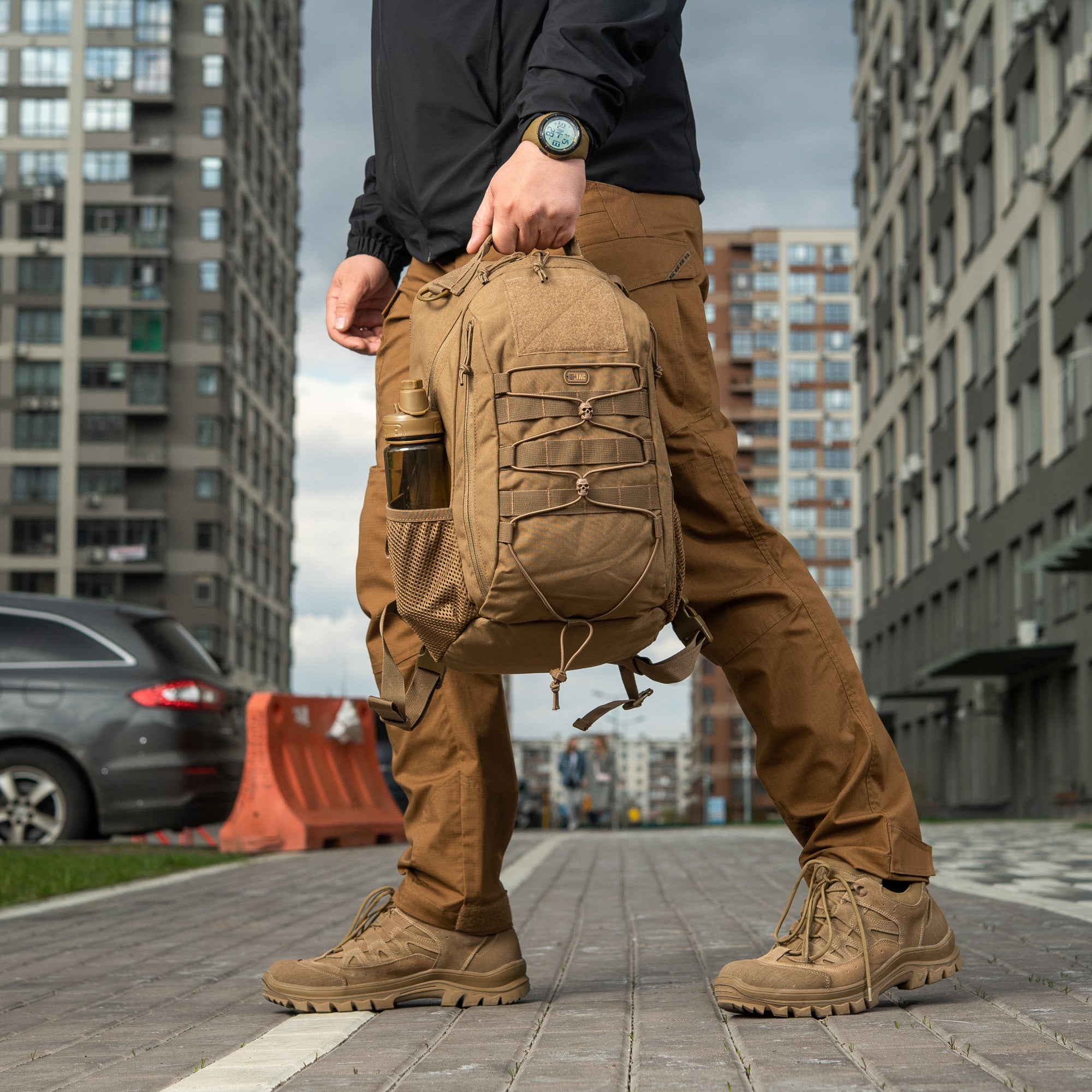 M-TAC provides a variety of backpacks - some military designs as well as casual ones. M-TAC military backpacks are well represented by classical backpacks such as an assault pack and M-TAC's exclusive designs. Most of our military tactical backpacks are equipped with the MOLLE system.
Our backpacks can serve as a practical EDC rucksack, solely as a medium or large army style, or a backpack for small expeditions and hiking.
Additionally, M-TAC also has backpack covers that have a water-resistant coating. M-TAC provides duffels that are an excellent addition for your luggage accessories.
Whatever style you prefer - military, casual or even business in some cases, our modern rucksacks will definitely suit your style and unique needs. Additionally thanks to their high-quality and wear-resistant nylon you will also be completely satisfied using our bags for a very long time. All M-TAC products including backpacks are perfect for tactical as well as casual use like outdoor activities, hunting and tourism.

Our products are equipped with durable zippers, that ensure maximum protection and endurance. Almost any type of your survival or military gear can be placed inside of our backpacks. There are all the necessary compartments and pockets for you to be sure that all necessary items will definitely fit into it.
Useful Backpacks Accessories
M-Tac also offers cases for your riffle, some sections for hydrators, velcro panels, straps for fixing your additional gear, such as mats and compression sacks.
Straps on the back side are perfectly adjustable in length and give you an incredible level of comfort. The back also has a damper mesh, which provides additional ventilation.

Make sure that your entire kit or miscellaneous gear for daily use is safely carried and stored inside of our trusted backpacks. M-Tac backpacks and accessories definitely stand the test of time.