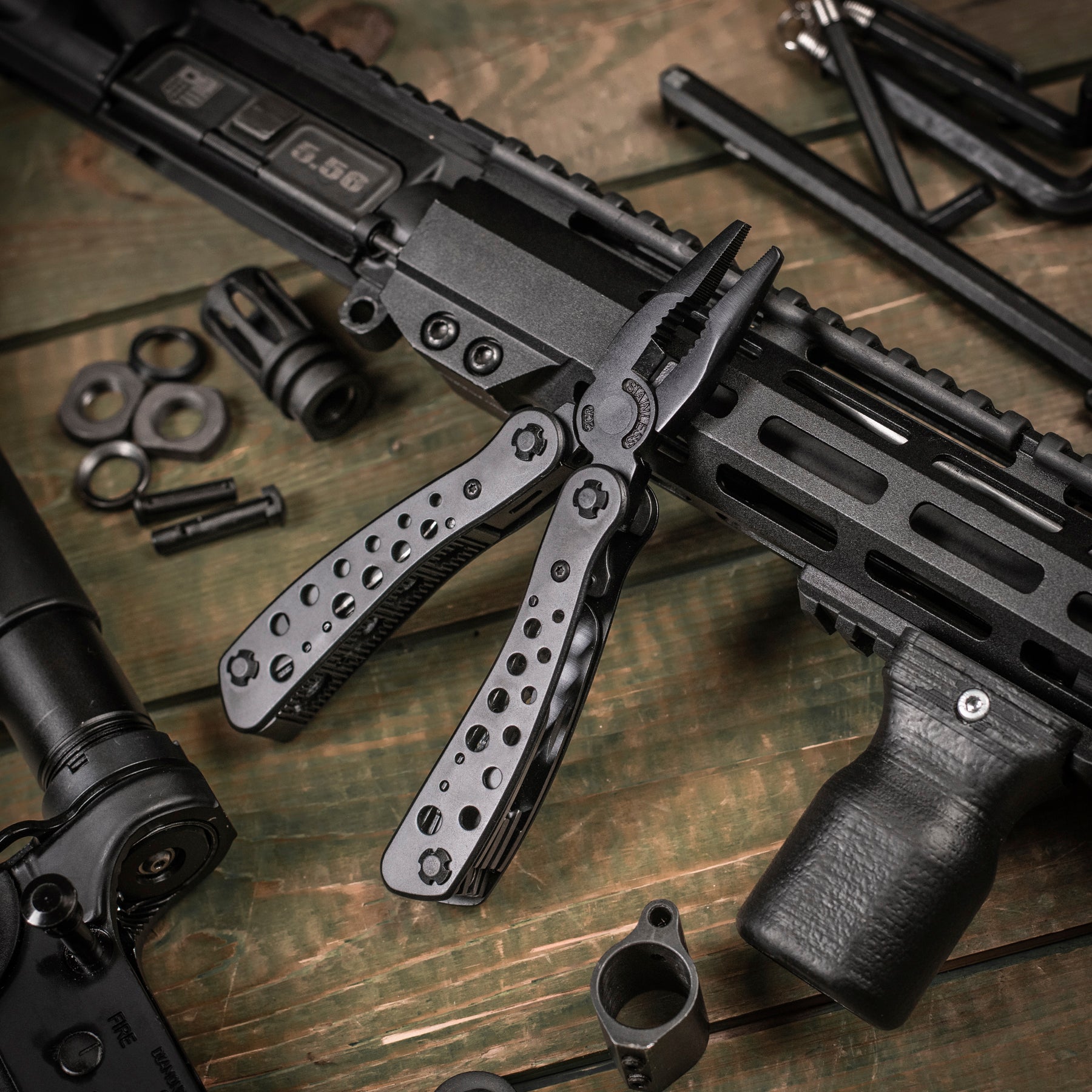 Tactical Multi Tools: The Ultimate Versatile Solution
For those who are looking for universal tools, created to solve everyday tasks, here and now, M-TAC has a variety of products to offer you the right ones.
In general, tactical multitools and pocket knives are designed to be always with you, be very lightweight, and take up as little space among your equipment in a hiking or EDC kit as possible. Portable and extremely practical M-TAC tactical multitools with different functions are a great gift for men and women alike.
Army Multitools offers a variety of functionalities in one tool body, such as:
bottle opener; 
folding knife, 
screwdriver, 
pliers, 
scissors etc. 
M-TAC assortment provides not only civil craftsman multitools but also is a great fit for various military needs. Whether used to hunt, work, bushcraft, or as outdoor tools.
It is also hard to imagine your pocket pack without a folding knife. Easy-to-use and reliable knives will perfectly complete your EDC sets.
For connoisseurs of individuality, we also offer additional accessories for knives. Tactical knife lanyard is made of woven paracord material, which is a decorative element that adds a unique final touch to your knife and makes it stand out among similar knives. Paracord knife lanyard adds increased functionality by providing quick access to a knife from your pocket or bag.
Our mission is to provide you with unique products that offer maximum efficiency in any situation.