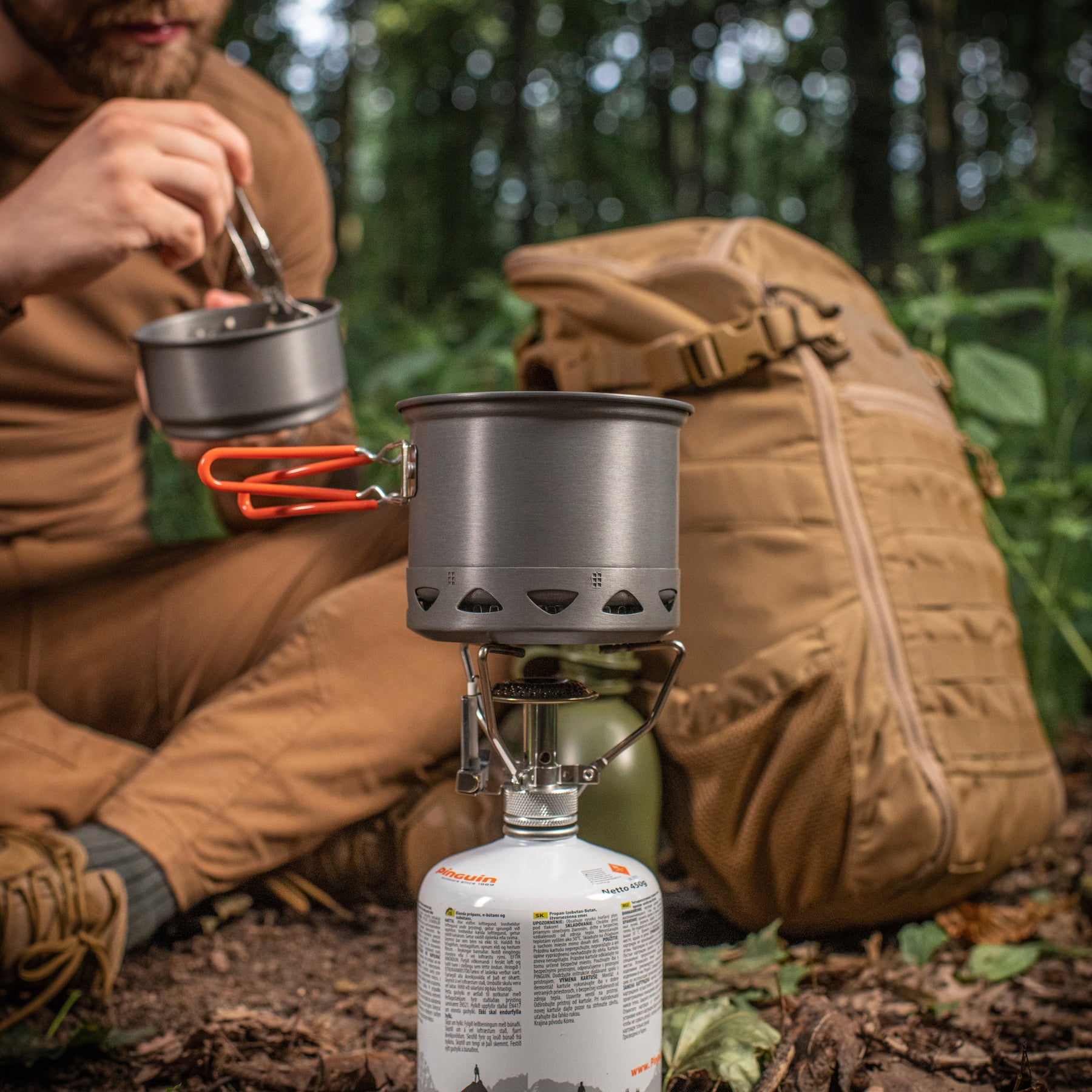 Kitchen Comfort Systems for Camping & Army
If you're an outdoor enthusiast or a member of the military, having a well-equipped and functional camping kitchen utensil set can make all the difference in your overall experience. M-TAC offers a wide range of high-quality equipment, including tactical water bottles, cook systems, military mugs, cutlery sets, and hunting travel mugs.
Essential Components of a Kitchen Comfort System
One of the most crucial components of camping kitchen utensils set is a cooking system. This system includes everything you need to cook and prepare meals in the great outdoors, from stoves and fuel to pots and pans. Many cook systems are specially designed for camping and army activities, with features like lightweight materials, compact designs, and durable construction. Having a reliable cook system can make meal preparation more comfortable and enjoyable, no matter where you are.
Another essential component of a camping kitchen utensil set is cutlery. Many people underestimate the importance of having high-quality cutlery for eating when camping or participating in army activities. A good cutlery set can make mealtime more comfortable and convenient. Universal cutlery sets are also available, designed to work with a variety of dishes and meals. Having reliable cutlery can also reduce waste and help you maintain an eco-friendly camping or army experience.
Water bottles are also crucial components of a camping kitchen utensil set. Tactical water bottles are designed to be durable and rugged, making them ideal for outdoor activities like camping and military operations. These bottles are often insulated to keep water cold or hot for extended periods, and many have convenient features like easy-to-use spouts and carrying handles. Having a reliable water bottle can ensure you stay hydrated and healthy throughout your outdoor activities.
In addition to water bottles, many people rely on hunting travel mugs for their camping or army experiences. These mugs are often insulated to keep your beverages hot or cold, and they're designed to be durable and easy to use. Military mugs are also available, designed to withstand the rigors of outdoor activities and military operations. With a reliable travel mug, you can enjoy a warm cup of coffee or tea on even the coldest and harshest of days.
Having functional and reliable camping kitchen utensils set can significantly enhance your outdoor experience. M-TAC offers a range of high-quality equipment, including army water bottles, army mugs, cook systems, hiking mugs, military thermos, cutlery sets, and other steel kitchen tools, designed to meet the specific needs of outdoor enthusiasts and military personnel. Whether you're looking for a durable military cutlery set or an insulated tactical water bottle, M-TAC has got you covered. With M-TAC's camping kitchen utensils set, you can enjoy your outdoor activities with comfort and ease while having all the essential tools you need to store and prepare your food.