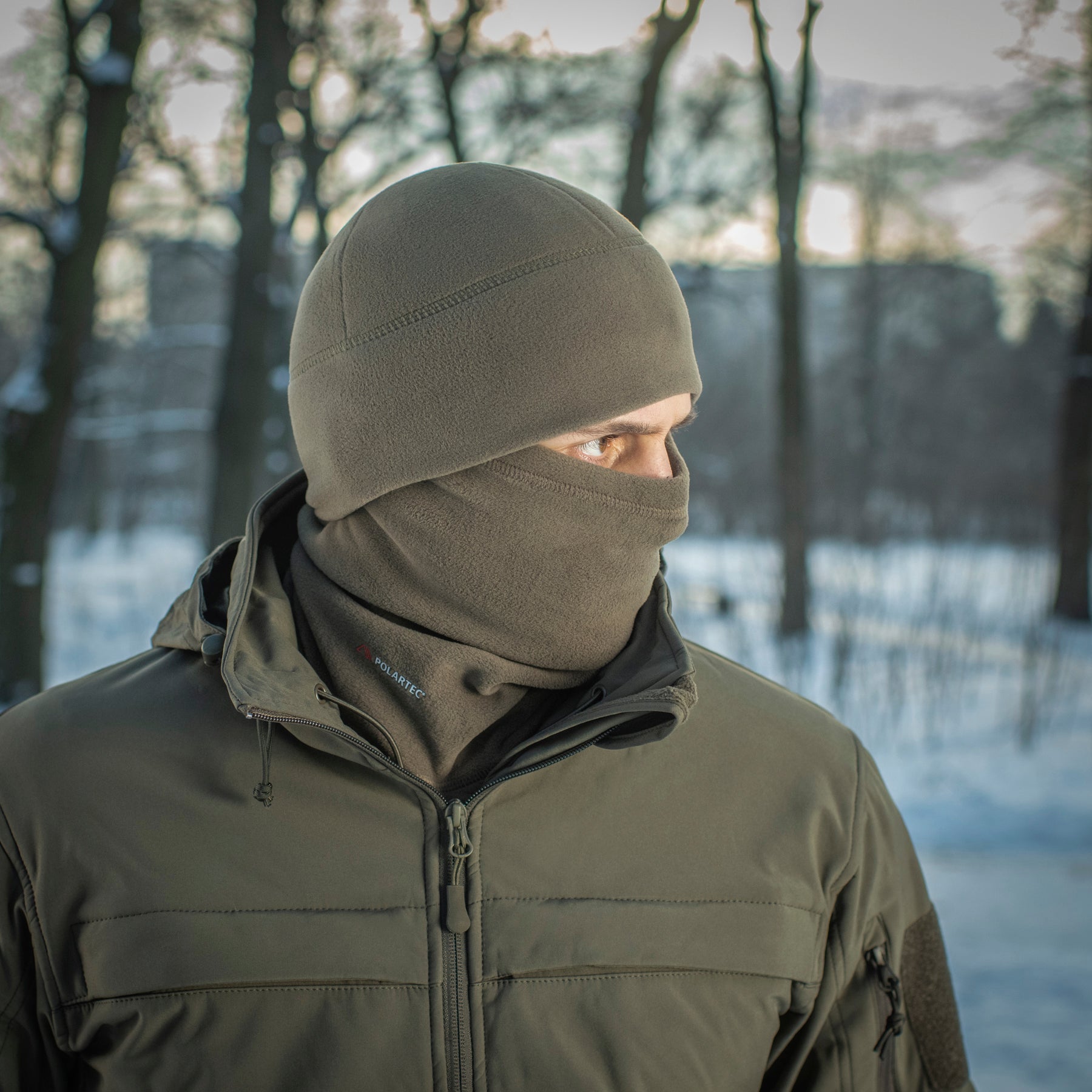 When cold weather finally comes everyone wants to not only stay warm but at the same time remain trendy and stylish. Of course you can just put on your hoodie, but it will never give you enough warmth, especially winter time. So our best solution is M-tac headwear, that will definitely help you stay warmer and keep stylish look no matter the season. 
M-tac offers a wide range of mens hats for sale. So you can choose the one that suits you best. Based on this, our models have dimensional variations. We sell a wide range of models and also each model has size variations such as S, M, L, XL. This provides us enough choices to accommodate your skull size. Also based on your occupation (for example usmc and others), hobbies or sports you play, you can order many various types of headwear: 
military hat, 
army military cap, 
tactical hat, 
beanie for men or fleece beanies for guys,
watch cap or a skull cap, etc. 
Headwear types and their main materials 
Our company manufactures hats for a wide variety of uses and weather conditions. We offer hats for moderate temperatures, but lightweight and made of breathable materials, which is great for active sports. Also we make hats with medium and thin types of fleece, due to their density they provide different degrees of wind permeability and thermal insulation. For extremely cold weather, we suggest selecting hats with insulation called slimtex. The ultra-thin Slimtex insulation is modern clothing insulation developed by patented innovative technology. Eversince Slimtex has gained trust and credibility with more than 200 apparel manufacturers in Ukraine and internationally. High insulation properties of slimtex areachieved due to special microporous structure of the fiber, which provides good air circulation and moisture extraction. The unique structure of the insulation makes it possible to design a wide range of garment models. As a result, an apparel produced with the use of Slimtex will be a perfect fit for any body type. The service life of the insulation is limited only by the wear of the upper layer fabric.
As you can see M-tac hats can certainly serve your needs as extended cold weather clothing system (ecwcs). 
Also for those who love morale patches, our hats have a special hook and loop place for them. The patch with hooks can be attached to a hat with loops. And if you want to stand out, then our M-TAC hat with a patch is just for you, especially for military and police force.
Our engineers and designers didn't stop there, they designed our hats with an extension to better protect ears. It's called a helmet liner. In general, our fleece hats have a very firm fit which allows them to be worn under a helmet, for military use or simply when just skiing or snowboarding.
As an additional accessory to protect against cold and wind, we offer a multifunctional neck gaiter, which simply wraps up to protect the neck and face. These are excellent scarves; we also issue them in a variety of shapes. They are anatomically shaped for your neck area, there are short and long ones to ensure comfort and taking into account the preferences of our customers.
The main material used by M-tac to manufacture most of our accessories is fleece, such as polartec. Unlike other alternatives, it has excellent thermal insulation functions, it is non-itchy and hypoallergenic, and also made of breathable materials.
M-TAC headwear assortments
Also in our assortment you can find army balaclavas. Essentially this is a face mask that completely covers the face and has some holes for the eyes. They are made of various materials: polyester from breathable materials (sweat-wicking) and cotton. 
There are also lightweight military tactical shemagh in variety of colors and prints. A shemagh scarf has a wide range of uses like protection from the sun, wind, and camouflage. Shemagh scarf spartan foliage is one of the most selected types
For camouflage, we have a type of a sniper face veil scarf, that is, a scarf with a mesh in camouflage. There are also some products that are better suited for warm weather: a baseball cap (classic and with a patch panel), a sweatband and bandana. You can get them in Black, green, olive and coyote color variations.
M-tac products always guarantee maximum durability and strength. When you choose M-tac headwear, be confident, that you made a smart choice and have maximum protection for all possible occasions and weather conditions!