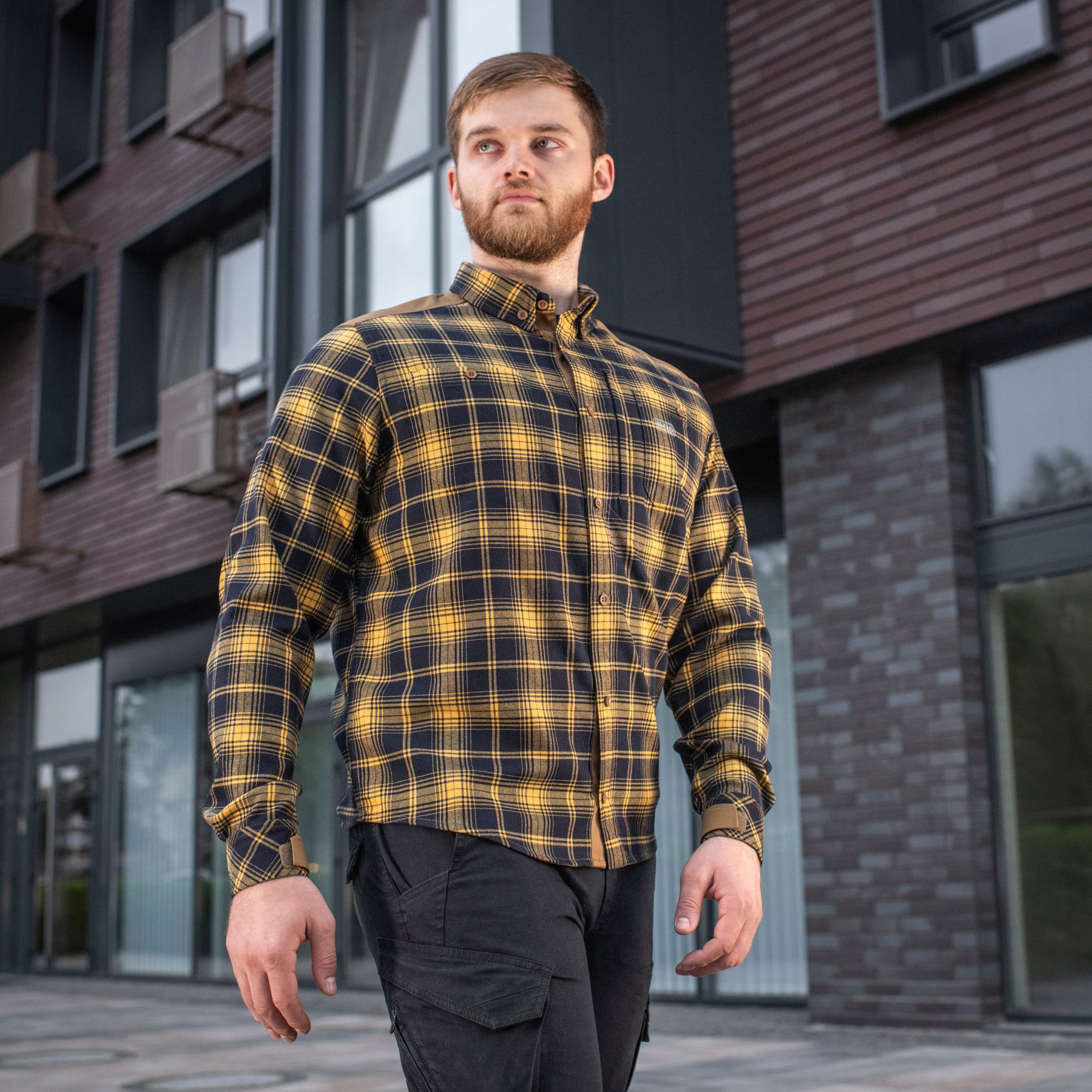 Tactical and Military Shirts
Choose your tactical shirts with M-TAC
Men's thermal shirts for cool weather insulated with fleece can be used as a separate outer layer of clothing to provide maximum warmth. The fleece material is pleasant on touch and retains heat very well, particularly coming very handy for hiking trips and military missions. 
World-renowned manufacturers of materials, such as Polartec® and YKK fittings, add maximum endurance to our products. Our clothing line was created primarily for the military using technologies that have managed to prove themselves as the second layer of ESWCS thermal clothing. Basic design with professional colors like, black, coyote, navy blue, gray, olive and ocp. Most importantly, our tactical shirts have been already tested in active military conflict zone by Ukrainian Armed Forces. 
From the day when polo shirts became an important part of various uniforms, M-Tac offered for sale its own version, adapted for the needs of our unique customers' needs. Both polos and men's t-shirts have velcro panels for attaching personal identifiers as well as morale patches in another place. The polo is made of Coolmax fabric, which allows you to control the cooling mode. The tactical polos suit anyone who is required to wear a uniform. Also M-tac offers thermal t-shirts with its anatomic cut and lightweight features.
With our product line you can incorporate some military features into your style independent from your profession. Wear your military tactical shirt with pleasure in everyday life. Military outfits by M-tac are always reliable, no matter what challenges or obstacles you face!